the plan
Whatever your needs may be, we work to make sure that all bases are covered. LWM plans and executes creatively and precisely to make solutions that fit you, either personally or as a brand. Whether its a year end party, corporate meeting, or installations at your place of business, we've got the expertise to make it happen at great value. We help take care of the following components:
the goals
It's important to us that at the end of the day, you walk away appreciating the value of your investment. Each client is unique, and has their own objectives for organizing an event. We start by understanding these goals, and creating something that will help you meet them. Whether your ultimate goal is team building, Whatever is important to you is important to us.
the strategy
Once we know your goals, we're ready to create your tailored experience. With input from you throughout the process, we'll plan set design, set pieces, lighting plots, video locations, and speaker placement. Once we're on the same page, we're ready to execute an unforgettable event.
the logistics
There's a lot of different pieces that have to come together to plan an event. We take some of the stress away by taking the reigns on your audiovisual needs. Let us concentrate on getting the equipment in place so you can concentrate on your guests.
the impression
With hundreds of venues and thousands of events, audiences and attendees cry out for something different than the typical business meeting. Engaging your audience with impressive visuals and clear sound is an absolute necessity to be able to stand out from the noise. Working closely with our clients, we can tailor event packages to your specific needs. If you imagine it, we can make it happen.

sound reinforcement
professional audio systems carefully designed and tailored for your event space

video projection
numerous sizes and dimensions available, from 4:3 to 16:9. 60" to 220"+

lighting design
front wash, static colours, LED bars, moving lights, hazers.

streaming + webinars
let people all over the world tune in to your event. Using broadcast quality equipment, reliable and high quality webcasting is available.

imag + live feed
for bigger venues and events, make sure the audience at the back of the room can see whats going on. IMAG (Image Magnification) is simply broadcasting cameras onto projection or LED screens in the room so everyone can see whats going on at the front.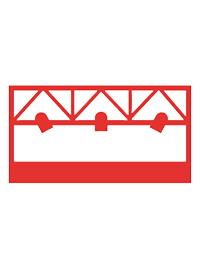 staging
Full staging set up and delivery. 30+ 4×8 foot stage decks, safety rails, and stairs available.

drapery
blackout curtains and drape up to 30' high. Designed to block light and hide architectural distractions and staging areas

set design
Whether pre-fabricated pieces or built from scratch, we can help you make your vision a reality.

design + consultation
full scale, meticulous planning and preparation to make sure there aren't any surprises come event day

marketing + promotional
Services available include: event websites, posters, targeted marketing, video teasers, ticket design.
any event, any size
corporate meetings
trade shows
conferences & conventions
live webcasts
gala dinners
concerts + festivals
weddings
special events
sports
performance + dance
email subscription
Subscribe to our mailing list for information on sales, promotionals, and updates. We promise we won't spam you.